Principal and Dean's Message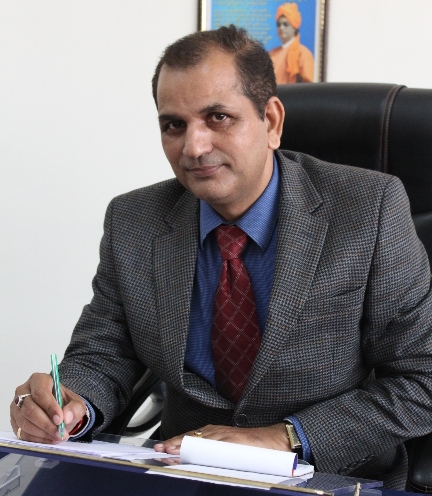 Greetings from Ganesh Shankar VidyarthiSubharti Institute of Journalism and Mass Communication (GSVSIJMC)!!!
Welcome to Subharti Institute of Journalism and Mass Communication Meerut, a center of excellence where we strive to impart best knowledge and cognition to encourage innovativeness among our students. Our aim is to nurture young talents and help them to acquire quick adaptivity in various fields of journalism and mass communication, maintaining the cultural equality. The students are exposed to the modern innovative methods of analysis and trained in advanced skills during their programmes under the guidance of experienced faculties who have academics as well as industrial exposure. With our optimum facilities and well established infrastructure, we are able to convey best knowledge and advanced trainings to each of our students.  With our best moral supportive efforts, we encourage our students to struggle in boosting up, for higher values, for self reliance with discipline.
Dr Dharmendra singh
Upcoming Events @ GSVSIJMC